Seinfeld Rebranding Package: Team Project
School Project / Rebranding package / 01'35" / 1920*1080 / 2021  
Illustrator/ Photoshop / Procreate/ After Effects 
Storyboard:

Collaborative
Title Design/ Animation

:

0'11''-0'17''. 0'48''-1'00''
Type Design:

Cutting typeface design
Seinfeld is a well-celebrated show in the 70s. In this project, I am lucky to team up with 

Miharu Murai

and MaryBeth Morgan to re-create the title sequence, broadcast, and social media package. 
To make a new title for this show, we did research on how this show has been marketed on different channels and decided that collage will be the best treatment because it allows us to evoke the good times its fans had when they watch Seinfeld. 
​​​​​​​

Revised Style Frame 
These are the revised style frames that we wanted to incorporate into our title sequence, but due to the tight timeframe, we haven't have chance to make it happen.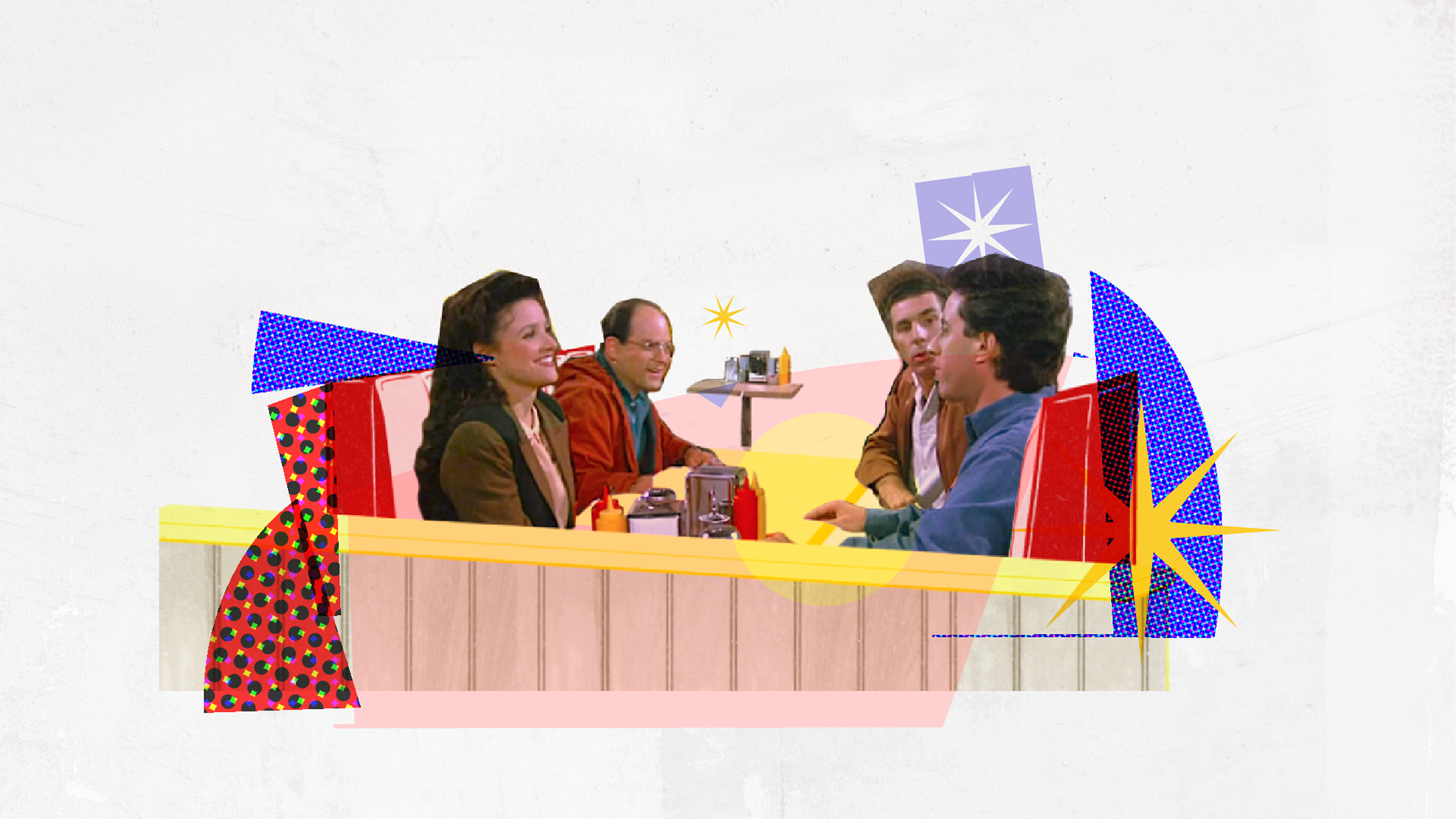 For the typography, I made a hand cut feel text for the characters and paired with the font Bebas Neue.