Styleframe production time:
8 weeks, 5 time zones, 9 designers (including me)
Below is the full storyboard. We are only designing the colored scenes

.
​​​​​​​
The scenes I made are 27a, 27b, and 28. This scene pays homage to the oscilloscope artists in the motion media history. So I look into many references on how the oscilloscope work. And finally came up with a cleaner final sequence.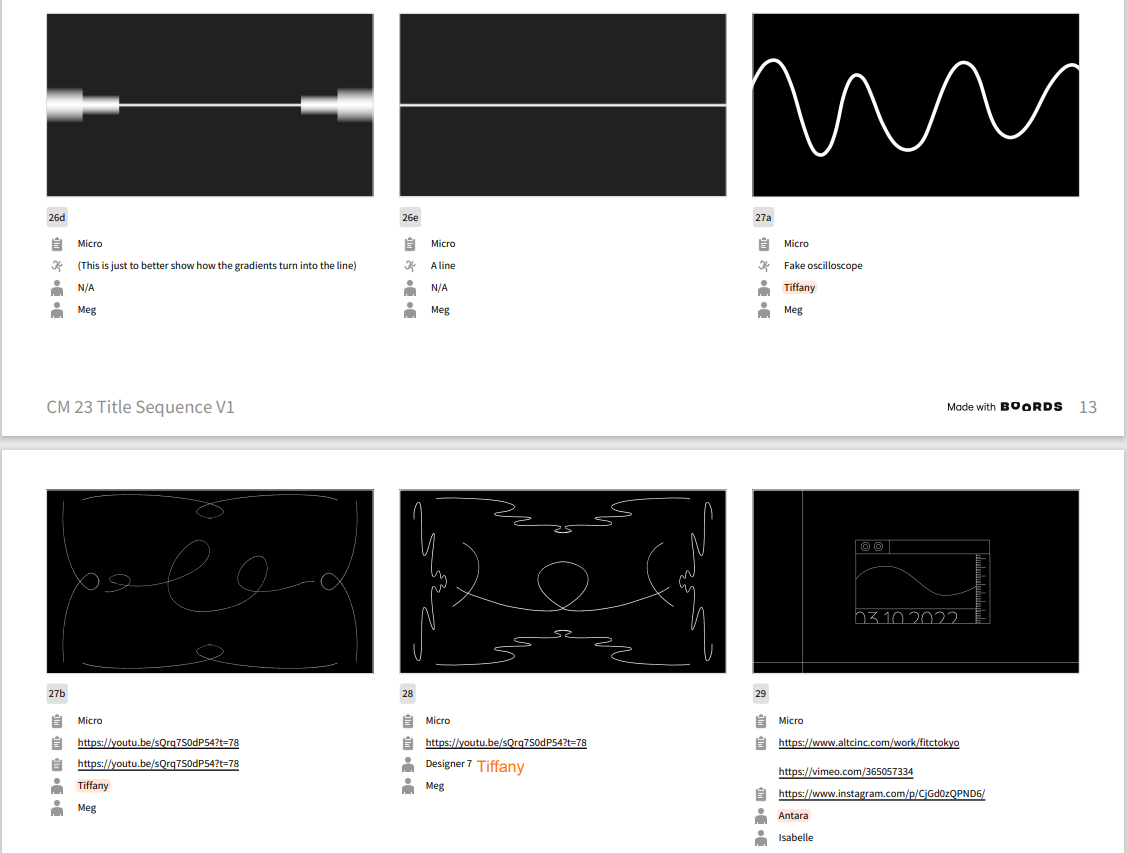 I made a graph to show the animation team how the animation could be done:
The creative direction of the Instagram grid design is to create a 3x3 grid that both looked designed individually and collectively. 
Production time 
Roughly two weeks from concept to animation.
Ideation (Bottom left picture)
I had 3 directions when I start ideating the grid design. I focused on simple black and white shapes for the 3x3 first and look at the grid individually to make sure they all looks graphically appealing. The directors finally picked the first concept.
Black and white cleanup (Bottom right set)
The one on the

right

is the final pick!
Middle row: 
Two on the right animated by Peter Wang, one on the left by

me
Communication is majority done in

slack, miro, and google doc

.
But I made a short comic to make people who do CoMotion for first time feel better :)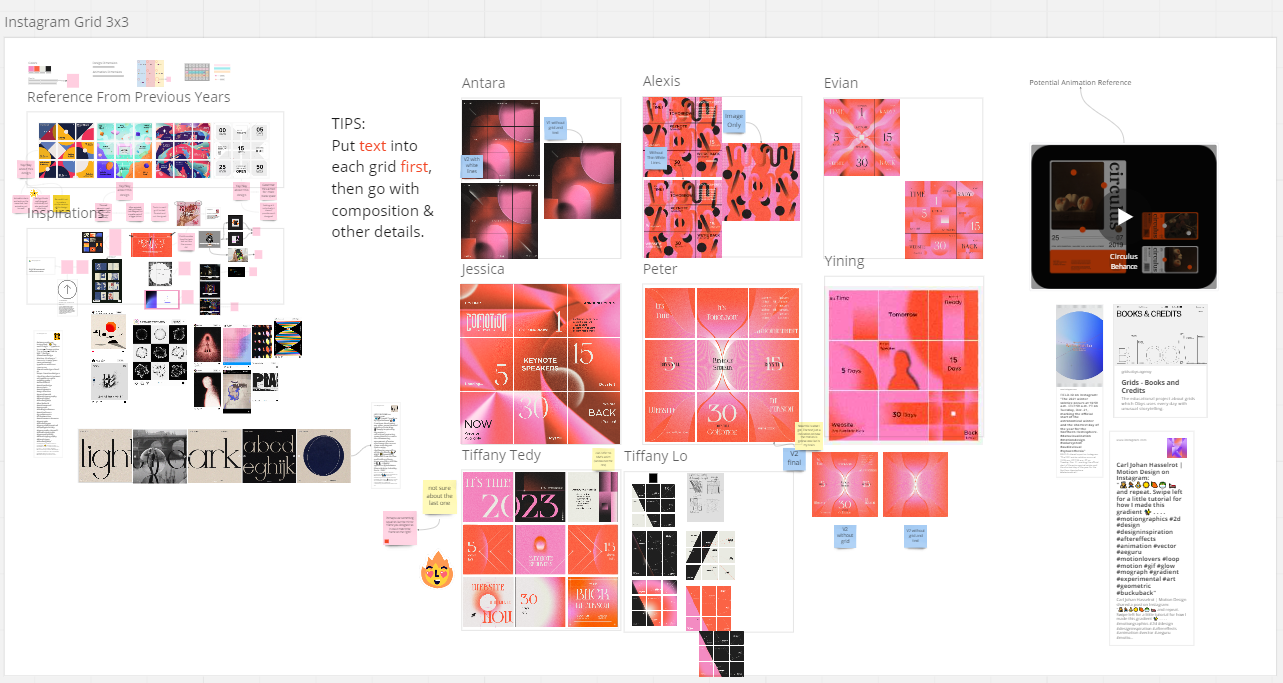 Me and the team! Two Tiffany are wearing the stripe shirt :)
Little thank you card I made for the team who worked with me and trusted me <3
(Left) Entire design team
(Right) Entire CoMotion branding team
This page only showed parts of the experience of CoMotion 2023. For more stuff we made, I encourage you to visit:

SCADCoMotion

website and our CD's instagram for the BTS.
Creative Director

 Aanvik Singh
Art Director 

Marly Koven
Producers

 Rachel Golla, Alexis Dow
Lead Animator

 Desmond Du
Lead 3D Animator

 Stephen Mok
Lead Graphic Designer

Josie Glassman
Lead Experiential

Samantha Woods
Web Developers

Amadeus Cameron, Isabelle Duffner
Lead Documentation

Libby Nett
Documentation

Caitlin Crooker, Savitri Trivedi
MOMELove (aka CoMotion event host)